HOD Message
Science & Humanities
The department of Applied Science and Humanities is the foundation stone of all diploma courses. It consists of four distinct wings: Physics, Chemistry, Mathematics and English. The Department has well-equipped and splendid laboratories of Physics, Chemistry and English. The language laboratory made for offering a unique training of soft skills in English is the chief attraction of not only the Department but also of the college. This, being a base department, has well qualified and well trained staff. They not only teach but also offer quality education to empower and uplift the masses morally, culturally and socially.
It is my great pleasure to introduce you to Applied Sciences Department, which is the foundation of Engineers. Applied Sciences Department committed to provide the knowledge through a closed knit family of highly competent faculty. Applied Sciences Department plays a significant role in diploma engineering due to the teaching of fundamental Sciences and Humanities courses for diploma engineering students of all branches. In Engineering study applied sciences department is intended to form a strong foundation of basic principles of various disciplines such as Mathematics, Physics and Chemistry in the mind of the learners, so that they proceed to rest of their years of study with up to date knowledge and training of basic engineering skills. Our Laboratories are well established which not only covers curriculum but also motivate students to learn beyond the curriculum which definitely develops practical and theoretical knowledge of the subject learners and develop skill sets of students to become promising engineers in future.
I would like to conclude with the words of Thomas A. Edison who has rightly opined "Our greatest weakness lies in giving up, The most certain way to succeed is always to try just one more time ". I wish a very best of luck to the students…
Department's

V

ision &

M

ission
Department Vision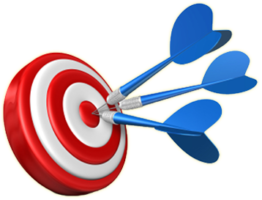 Department Mission
We are

committed

to
Provide Learning ambience using ICT, open source teaching.

Offer continuing education programs to fulfill the needs of Industry & Community.

Establish sustainable relation with parents & alumni.

Offer globally accepted certification programmes in field of Computer Science & Engineering.
Our

core values

are
Faculty & staff development.
Transparency
Equity